Dog Treat Mix
Coal E. Coals Chicken -16oz
Handmade - All Natural - No Preservatives
Made in Maine
One 16oz bag makes over 100 1-inch square dog treats
A 1-inch square treat is only 10 calories
Add cheese, cooked meat, diced vegetables, Bare Bites dehydrated beef liver - whatever!
Put in a little effort and show your dog your REALLY love them!
Made with Coals seal of approval!
In under 45 minutes you can make warm, scrumptious dog treats straight from the oven. And isn't that what your dog deserves? Even if they just ripped apart your favorite piece of furniture and peed in your hallway?
At Chez Salty, we like to mix it up for our demonic little furbabies and add a little Bare Bites dehydrated beef liver (on the right). That really perks up the ol' snout and gets them out of the garbage.
You may also like: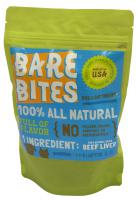 $9.25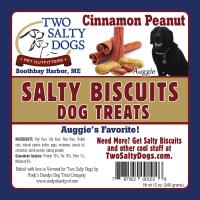 $15.75
Made In Maine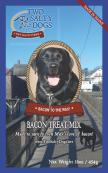 $8.75