Boothbay Harbor Catnip Collection
Choose From 5 Cat-Approved Styles or the Whole Bunch!
Green Turtle, Yellow Starfish, Brown Moose, Blue Shark, and of Course, the Ever-Popular Red Lobster
Heavy Duck-Cloth Canvas
US-grown catnip.
Less expensive than real Sushi.
Save over 25% when you buy them all!
Order them all. It's less time-consuming than ordering all the pieces separately.
Your cat will worship you like a GOD when you give him/her one of these catnip toys. Trust us.
You may also like: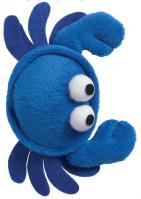 $2.50
$10.25
$7.00