Cod Fish Chips
2.5oz
Pure fish treats for dogs in a resealable 2.5oz bag.
Contains ONLY Cod.
Full of Omega-3 fatty acids for healthy skin and shiny coat.
Contains Taurine to help keep a healthy heart.
Product of Iceland, Packed in the USA.
Cleaned and air-dried within FDA, USDA, EU, and MAST standards and regulations.
100% sustainably fished.
100% edible and digestible.
100% natural—no additives, no preservatives and no supplements.
Description

Ingredients

Guaranteed Analysis
With our Cod Fish Chips, you can treat your dog to a crunchy, all-natural snack that features just one ingredient—pure Icelandic cod (no additives, no preservatives and no supplements). They're line-caught daily in the icy-cold waters of Iceland and are processed immediately for freshness you can count on without a heavy fishy smell. A rich source of Omega-3 fatty acids, these delectable dog treats promote healthy skin and a shiny coat. They also offer dental benefits, reducing tartar and plaque build-up for healthier gums and teeth. With a single source of protein—100% natural and edible Icelandic cod—these tasty treats are easy to digest and ideal for dogs with food sensitivities.
You may also like: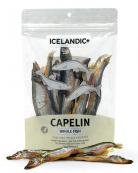 $13.75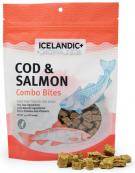 $12.75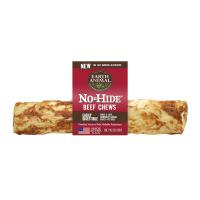 $5.75