Ear Wipes
Alcohol, harsh chemical, and pharmaceutical-free.
Good for Dogs, Puppies, Cats and Kittens
25 pre-moistened wipes.
Wipes are 7" x 3.5"
Compatible with flea treatments
Cleans and deodorizes
Does not strip oils that protect your dogs' inner ear.
Earthbath Ear Wipes are a fast, convenient way to keep your pet's ears free of wax and discharge which can cause infections and odor. They contain witch hazel, a natural cleanser and astringent, plus a sumptuous mix of nature's finest plant extracts with gentle therapeutic and deodorizing properties. Safe for all dogs, cats and other furry pets over 6 weeks old. Naturally fragrance-free.
Statistics show that ear infections are the number one reason why dog owners visit the vet. The best way to prevent a dogs ear infection is to start a regular home cleaning regimen. They say an ounce of prevention is worth a pound of cure and by paying attention to your dog's ear before there are problems you can save your best friend the misery of infected ears and yourself the misery of high vet bills.
Avoid contact with eyes. Product is solely intended for use on coat and skin. Flush thoroughly with clean water if eye contact occurs. Keep out of reach of children. If swallowed (by humans), consult a physician.
You may also like: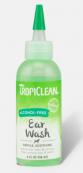 $8.75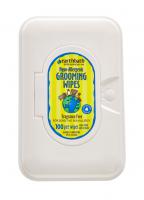 $18.50
Made In Maine
$15.00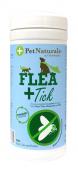 $15.00