Elk Antlers
Small - Split
No Elk Were Killed For This Treat. Elk Shed Antlers Naturally Every Year.
Extremely Durable - Will Last the Average Dog Weeks.
Great for Teeth Cleaning.
Split for Easy Access to Marrow.
Approximately 4-5-Inches in Length.
Small, Split Antlers are Appropriate for Small Breed Dogs.
No Bleaches, Chemicals, Preservatives, or Additives of Any Kind.
Sourced and Made in the USA.
Split Elk Antlers are dense, durable dog chews that will give your dog hours of chew time, beneficial vitamins and minerals as well as cleaner teeth! They are American-sourced,  naturally-shed elk antlers  and come from the Rocky Mountains. The antlers are simply collected, washed, cut and packaged. Sharp Edges are rounded to make them extra safe for your dog. Each Small Split Antler piece averages 4-5 inches in length.
Elk antlers  will last hours or days for any aggressive chewer, no matter the dog's size. Elk antlers are  filled with soft marrow and  contain  essential nutrients your dog needs for a healthy, long life  such as zinc, calcium, manganese and iron. They have amazing dental benefits such as removing tartar, plaque and massaging the gums.
Safety: It is your responsibility to appropriately size toys and treats for your dog. As with any hard chew, Elk Antlers are very hard and can break teeth if your dog works them too aggressively. Once the chew is small enough to swallow or inhale, it should be taken away and disposed of.
You may also like: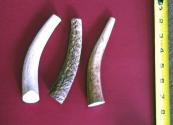 $10.75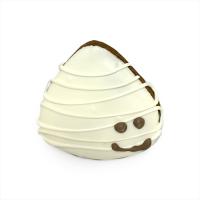 $2.50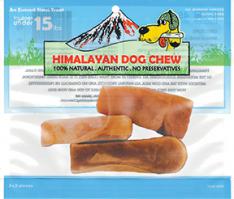 $13.75