Sailcloth Leash Bag
White with Blue Stitching
Made from real recycled Maine Sailcloth.
Clips right on to the end of your leash.
Reinforced stitching.
A metal grommet dispenses poop bags. A zipper loads 'em in!
4" Wide x 5" Tall.
Made in Maine!
The 'Salty Dog' collection recycles old sailcloth and fashions this unbelievably sturdy material into magnificent leashbags. The result is a sturdy and unique product, each with it's own tale from the sea to share.
These leash bags pack a punch of function - literally. Carry your dog waste bags in this bag made from sturdy sailcloth. The metal snap hook provides easy attachment to either a leash or pant belt loop. The zipper in front makes inserting the bags a breeze, and the grommet in the back allows for easy bag dispensing.
4" Wide
5" Tall - 8" including Snaphook
You may also like:
Made In Maine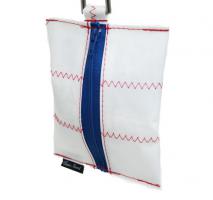 $20.00
Made In Maine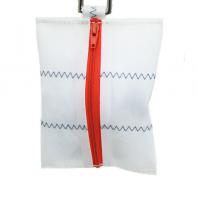 $20.00
Made In Maine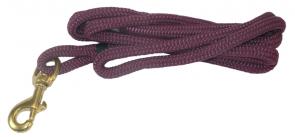 $18.00