Benebone Nylon Dog Chew – Bacon
Patented ergonomic design – curved shape to allows dogs to pop-up one end and get a satisfying chew going
Deep grooves which allow pups to get a good bite and increased surface area for improved scent and flavor
Real ingredients and real Flavor – made with super-strong nylon and 100% [bacon, peanuts, chicken] for irresistible flavor and scent
Not recommended for dogs heavier than 60 lbs for REGULAR wishbone/dental chew
Made in the USA
7.5" x 4.5" x 1"
8.3 Ounces
NYLON CHEW TOYS CARRY RISK, PLEASE CONSIDER THEM CAREFULLY.
Risks include, but are not limited to: Breakage and Ingestion – Always monitor for possible breakage and replace the product after reasonable wear, such as when more than a sugar cube of volume has been worn down. Product should be whole and intact at all times. No piece of the product larger than a grain of rice should dislodge from the product.
Choose the largest product your dog can handle. Sharpness – product can become rough and sharp and can irritate gums and/or other parts of a dog's or person's body, even to the point of bleeding. Monitor this condition closely and frequently. Smooth with a wood file or replace.
Tooth Damage – Nylon chew toys are very hard, durable products and can damage teeth. Use judgment to ensure your dog is the right fit for this product given your dogs' chew strength, age, age and tooth structure. Your dog may be better suited for softer toys.
Allergic Reaction – The product is flavored with real food flavor, do not introduce to a household with an allergy to nuts, chicken, or pork. See www.benebone.com/safety for more information.
You may also like: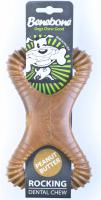 $15.75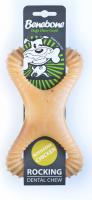 $15.75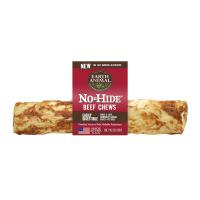 $5.75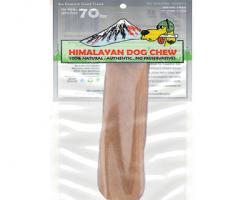 $22.50