Shark
Ribbon Dog Collar
1-inch and 1.25-inch wide nylon collar with a brass "D"-ring
Ribbons are stitched to rugged and quick-drying nylon webbing.
Patterns are artist-designed right here in Maine.
Solid brass rings won't rust or corrode.
Durable Wienerlock® quick-release clasp for your dogs safety and comfort.
Machine-washable.
Made in Maine.
What an amazing coincidence. As I am putting this collar into the website, Shark Tank just came on. I think it would look great on Mr. Wonderful.
Sizing:
1-inch and 1.25" Collars
Small: 14" - 18"
Medium: 18 - 22"
Large: 22 - 26"
X Large: 26 - 30"
You may also like:
Made In Maine

$30.00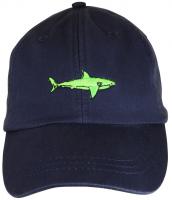 $29.00
Made In Maine

$24.00
On Sale
Made In Maine