Flotation Jacket
Removable chin float with locking zipper to keep the dogs nose above water.
Bright pink and yellow colors are highly visible in the water.
Reflective trim for added safety.
Low-profile handle.
Sturdy D-ring for leash attachment.
Fully-adjustable waist and neck straps.
Made with non-polluting recycled materials.
These lifejackets feature a high-visibility, durable nylon shell and Earth-friendly foam buoyancy cells to ensure your little buddy is safe at the beach, on a boat, down at the docks, or even around the swimming pool. It also features an attachable chin float to help keep your dogs' nose out of the water.
One of the problems with letting your dog on the docks down in Boothbay Harbor is that if he ever fell overboard, he couldn't get back up on the dock. There is no place for him to swim out. This lifejacket features a low-profile handle to allow you to fish him out and place him firmly on the dock without having to dive in after him. The adjustment straps, buckles and overall construction are sturdy enough to do just that.
Handy Sizing Chart:
*Jacket length is neck to base of the tail
*Girth is around the widest part of the ribcage.
You may also like: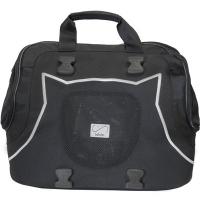 $92.00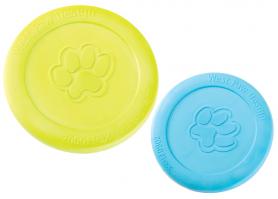 $12.00