Lamb Ear
Not from Cute Lambs, but Lambs with Aspirations of Global Domination.
Lamb Ears are Leaner than, and more easily digested by Dogs than Pig Ears.
No Preservatives or Additives.
100% Digestible. A Great Alternative to Rawhide.
Promotes Good Dental Hygiene and Good Breath.
Approximately 4.5-inches long, 2.5-inches wide, and 0.25-inches high.
A Great Chew for Smaller Dogs.
Description

Ingredients

Guaranteed Analysis
Sometimes kids come in the shop with wide eyes and ask me if the ears in our bins are "real." I always say, "Absolutely Not." I don't want to give the kids nightmares that they will have to resolve with a psychotherapist 20 years down the line. But of course we all know the truth.
Lamb ears are a great alternative to the high-fat Pig Ear. Lamb is more easily digested by dogs, making them a great treat for dogs with sensitive stomachs. Be warned, they are smaller than your typical Pig Ear, and may not be appropriate for larger dogs. You want the Lamb ear to be slightly larger than your dog's mouth.
Always wash your hands with soap after handling these treats. Make sure your dog has plenty of water. And always, Always, ALWAYS monitor your dog when feeding them natural treats!
A product of New Zealand.
You may also like: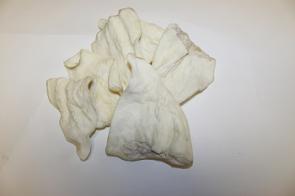 $2.25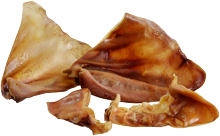 $2.75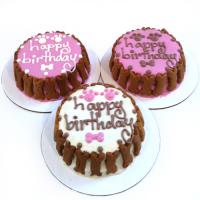 $30.00