Deerskin-Lined Dog Leash
Leather
5ft long, 1-inch wide.
Lined with soft, supple deerskin
High Quality, Thick Bridle Leather.
The last leash your dog will ever need.
Solid Brass Hardware.
Brass Shotgun Shell to show everyone who's boss.
Made and Sourced in the USA.
This leash differs from it's cousin, the Bridle Leather Dog Leash, by having a layer of supple deerskin on the handle for comfort and beautiful heavy stitching along the length of the leash. It will be sure to turn heads whether you are taking your pup to the dog park or bird hunting.
This leash is not your average leather leash; it takes leashes to the next level. This leash may be more expensive than other leather leashes, but we believe you get what you pay for. The research, design, and production of these high quality bridle leather leashes is unparalleled.
You may also like: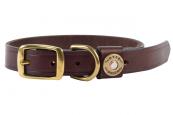 $48.00
Made In Maine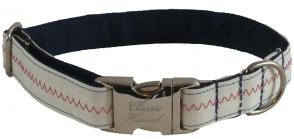 $41.00
Made In Maine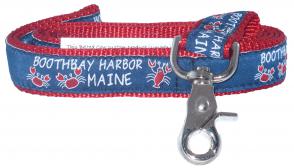 $30.00