JUMBO Whoopie Pie
Wicked Whoopies! - Raffle Tickets
The Mutt Scrub is in Boothbay Harbor, ME on July 28th 2018 (Rain date July 29th)
Winners will be notified via phone/email the next day.
YOU DO NOT HAVE TO BE PRESENT TO WIN!
5 POUNDS OF WICKED WHOOPIE LOVE
Will feed between 12-18 people
Over 25 different flavors of whoopie pies. Variety Packs! And the JUMBO Whoopie!
A Maine institution since 1994.
Welcome to Boothbay Harbor!
ALL proceeds from this raffle go to the Lincoln County Animal Shelter in Edgecomb Maine.
All entrants will receive an email with corresponding raffle ticket numbers. We will also mail you the physical raffle ticket upon your request (use the comments at checkout) at no charge.
Winners will be notified via email and a list of winners will be listed on our website
-----------------------------------------------------------------------------------------------------
Visit Wicked Whoopies Here.
Locations in Boothbay Harbor, Freeport, and Farmingdale.
FROM THE OWNER
Make a living baking whoopie pies?! It sounds crazy now, because no one else had done such a thing. But at the time, I couldn't imagine doing anything else. As a stay at home Mom needing to earn an income with a basket of whoopie pies under one arm and my 18 month old daughter under my other arm I would go Market to Market in hopes to sell my Wicked Whoopies. WHOOPIE the Markets began to place orders.
Makin' Whoopies
At the sluggish pace of one dozen whoopie pies per hour, initial production was slow-going. In one week alone, I burned out the motors of four mixers. I had no business experience, but I was determined. My goal was — and still is — to share my Wicked Whoopies with everyone in America.
Making Smiles
Four times a week, with baby Isabella under my arm and a basket of Whoopies in the other, I set off to make deliveries. Customers knew my schedule and often met me at the door, eagerly awaiting a freshly baked Wicked Whoopie Pie. Watching people respond to the first bite is awesome. Making people smile is still the most rewarding aspect of the business. I like to say there are at least 10 smiles in each Wicked Whoopie Pie.
Whoopie Explosion
Within a couple of years, stacks of baking sheets were as tall as my ten-year-old son, Maxx. Tables and ovens lined all sides of the kitchen. Our dining room had become shipping and receiving central, jammed with boxes, bags, and packing slips. Our den housed sacks of flour, sugar and cocoa. It was a whoopie explosion! I decided it was time to move out of the home and into a commercial bakery.
Growth & Expansion
Our move brought the addition of two van-sized ovens, and the tripling of our business size and distribution territory. Husband David came to work with me full-time, and he now runs our customer service and shipping departments. Son Maxx works on our baking/production team and retail shop, while now in College Isabella also works in the bakery.
You may also like: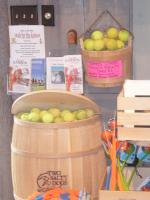 $1.00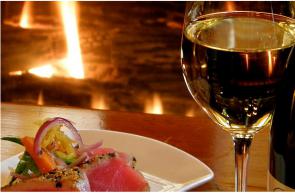 $2.00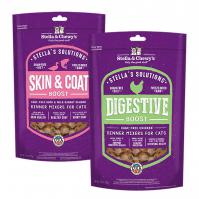 $2.00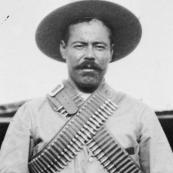 $1.00