Liquid Calming Formula for Dogs and Cats
8oz
Lots and lots of doses!
For dogs and cats of all weight ranges
Great to calm your little buddy on long car trips, get togethers, Separation and many other stressful situations.
Does NOT Drug your pet.
Easily-dispensed liquid.
Made in USA.
Composure™ Max Liquid is recommended for pets exposed to increased environmental stressors, such as traveling, boarding, thunderstorms, trips to the vet, grooming, and other stressful situations. This formula contains three main ingredients that work together to support calming and relaxation without affecting the pet's energy levels or personality.The C3™ colostrum calming complex supports stress reduction and cognitive function; L-Theanine helps the body produce other amino acids to bring certain neurotransmitters back into balance; and B vitamins (thiamine) affect the central nervous system to help calm anxious animals.
For more information Click Here.
Directions for Use: Shake well before each use.
Under 25 lbs: Give 1/2 teaspoon daily.
26 - 49 lbs: Give 1 teaspoon daily.
50 - 75 lbs: Give 1.5 teaspoons daily.
76 lbs and over: Give 2 teaspoons daily.
During times of increased stress it is safe to double the above amount as needed.
CAUTION:Safe use in pregnant animals or animals intended for breeding has not been proven.
CAUTION:If animal's condition worsens or does not improve, stop product administration and consult your veterinarian.
Store in a cool, dry place.
For use in dogs and cats only.
Suntheanine® L-Theanine is Patented and Licensed by Taiyo International, Inc.
You may also like:
$40.00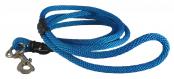 $30.00