Boothbay Harbor Dogs Calendar
16 Month - 2020-2021
It's about time we did this!
16 Month Calendar. January 2020 through April 2021
Has important Boothbay Region dates like Windjammers and when parking enforcement goes into effect
8.5" x 11"
Shot with dogs from the Boothbay Region at local spots!
Photography by Pets Unleashed Photography
The perfect Christmas Gift for just about everyone on the planet
What do all these dogs have in common? Two Salty Dogs, of course!
Some of these dogs are such fixtures of The Harbor - Mowgli, Joey, Kiwi..... I see them every day. I always make sure to give them a treat when they come in!
This is our first run through this thing and I'm sorry if your dog wasn't included. Don't worry. We'll always have next year's calendar!
Wholesale/Bulk Pricing
5+ Calendars -- $9/ea = $45 + tax
10 Calendars -- $7/ea = $70 + tax
20 Calendars -- $6/ea = $120 + tax
30+ Calendars -- $5/ea = $150 + tax
You may also like:
Made In Maine

$24.00
Made In Maine

$24.00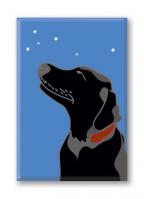 $6.25