Spot-Lit LED Dog Collar Light
Blue
Weather resistant.
Secure stainless steel spring clip.
Push button switch.
Glow and flash modes.
Battery run time 20 hours+.
SpotLit LED is the perfect mini-beacon whenever you or your pooch needs a little help in the dark. Set in a lightweight stainless steel carabiner, it attaches quickly and securely to collar D-rings, key rings, jackets - just about anything with a hook or zipper. Its long-lasting LED provides an ambient glow bright enough to keep track of your little buddy when he does his business at night. Attached to things like tent lines and camping gear, it provides instant location of hazards and necessities; attached to your person (jacket, backpack, running belt) it tells other people where you are, when they might not otherwise see you. Choose from two modes: press once for steady glow, twice for continuous flash. Water-resistant, long-life, replaceable batteries included.
Battery run time:
Glow mode: 20 hours
Flash mode: 25 hours
Easily replaceable 2 x 2016 3V lithium battery included
Dimensions:
2.12" x 1.28" x 0.85" | 53.92mm x 32.70mm x 21.78mm
Weight:
0.56oz | 16.00g
You may also like:
$8.50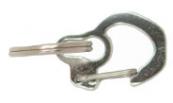 $7.50
Made In Maine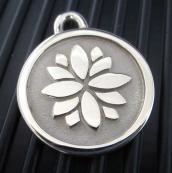 $32.00