Lobster Treats for Salty Dogs
5oz
Made with Real Maine Lobster caught on Friendship Maine's Own F/V "Emily"!
Two Treat Sizes - Biscuits and Minis. Both are CRUNCHY!
Both come in 5oz bags
Biscuits are approximately 2-inches long. Minis are 1-inch Diameter.
Minis are Gluten-Free.
Perfect to buy back the Love of Your BFF You Kenneled for Your 2-Week Boothbay Vacation.
Please see the "Ingredients" tab below for all applicable State Lobster Permit Information.
THE most Made-In-Maine Product Two Salty Dogs Sells!
Description

Ingredients

Guaranteed Analysis
This is the Real Deal, people. This isn't "lobster concentrate" or "processed lobster-flavored floor sweepings" or"artificial lobsterlux flavoring." The lobster in these treats was caught by the Fishing Vessel "Emily" that calls Friendship, Maine its port. Without exception.
The lobster is cooked and picked by the Captain's Wife. She then either makes the lobster into the Captain's lunch or into Dog Treats. She has already expressed worry about what her husband will eat if these treats get too famous. Obviously, the Captain will have to trap more lobster if he wants lunch!
You may also like: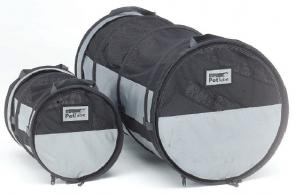 $76.00
Made In Maine

$24.00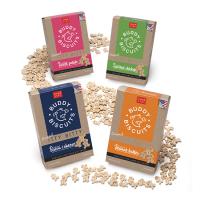 $6.50