North Woods Cookies
Five Fun Maine-Like Shapes and Flavors Available!
Choose from Parmesan Moose, Peanut Butter Bear, Trail Mix Trout, Peppermint Pine, and Bacon & Egg Bone.
Human-Grade Ingredients.
Made and Baked by Hand in Small Batches.
All Cookies are Approximately 2-oz in Weight.
All Ingredients are Sourced from North America.
Made in New Hampshire - Maine's Cranky Little Neighbor.
Description

Ingredients

Guaranteed Analysis
All of our animals are treated as members of our families. North Woods Animal Treats was started in the late winter of 2006 in Marlow, NH. During that cold season it became clear that the North Woods Animal Treat family needed better quality, fresher, all natural dog treats. We all have great animals, and they deserve the best treats. They help us live larger, greater lives, and that's what we are all about. - North Woods Animal Treats
North Woods Animal Treats provides pets with the best quality, human grade, tastiest treats available. They also maintain an ingredient list that is clean, simple, all natural, and with health benefits thrown in . Healthier treats means healthier dogs.
You may also like: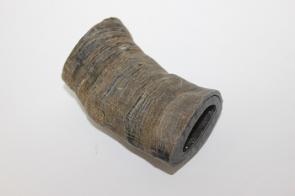 $14.75