G6 Alien
Rates an 8 out of 10 on the "Tuffness Scale."
Appropriate for Dogs of All Sizes.
1 Squeaker.
6"x 6" x 16"
Machine Washable.
Floats!
Tuffy Pet Toys are the most durable toys available. All the layers of this toy are bonded and sewn together to make one "Tuff" Layer. Sewn Multiple Times: Most toys have just one seam to hold the toy together. We sew webbing around the edges of the toy and then sew the edges together to make each toy Tuff. Squeaker Safety Pockets: Squeakers are sewn into pouches as an added layer of safety. These toys are machine washable (air dry) and float.
Your Dogs Safety is Your Responsibility. The Tuffy Series Toys are designed to be play toys and not chew toys. No Part of any toy should be ingested. Injury may result. Always be aware of how your dog plays with toys and take away inappropriate toys immediately.
You may also like: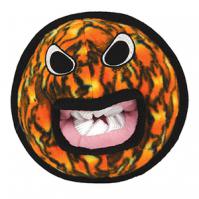 $19.25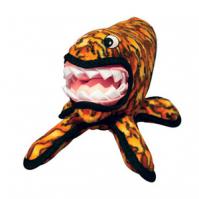 $25.00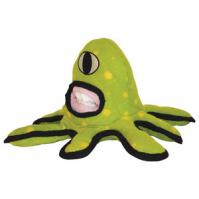 $22.50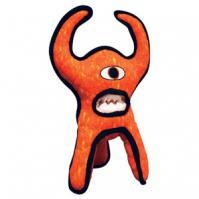 $22.50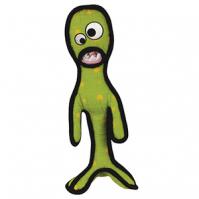 $30.00