$75 Newcastle Publick House
Gift Certificate - Raffle Tickets
The Mutt Scrub is in Boothbay Harbor, ME on July 27th 2019 (Rain date July 28th)
Winners will be notified via phone/email the next day.
YOU DO NOT HAVE TO BE PRESENT TO WIN!
Wild and local meats and produce.
Open Year 'Round - Outside Summer Seating
Wood-Fired Barbecue on Premises
At least 12 beers on tap. AT LEAST!
ALL proceeds from this raffle go to Midcoast Humane.
All entrants will receive an email with corresponding raffle ticket numbers. We will also mail you the physical raffle ticket upon your request (use the comments at checkout) at no charge.
Winners will be notified via email and a list of winners will be listed on our website
-----------------------------------------------------------------------------------------------------
Visit The Newcastle Publick House Here.
The Newcastle Publick House welcomes you! We feature organic meats, as well as natural, wild and local produce. With excellent gluten-free, vegetarian, and vegan options, there is something on the menu for everyone to enjoy.
The Newcastle Publick House has been Certified as an environmental Leader, offering best practices for a healthier and sustainable environment. With seasonal outdoor seating, we are open year round and are family friendly. Live music is offered in the pub several nights each week. Look for our calendar to see what's playing! The pub always has at least 12 beers on tap, and offers an extensive wine list. Two full bars feature specialty drinks and house infused cocktails. We also feature a great Mug Club with great benefits for members.
Written about in Maine Magazine (Angry Al's Oysters), and Downeast Magazine (Perfecting the Pub, 2009, Comfort Food, 2010) as well as the Wall Street Journal's Summer Travel Issue 2011, come on in and see why we are the BEST place to stop for fresh, local fare. Come taste our wood-fired barbeque and grilled items. From oysters and chowders to sandwiches to entrees such as beef tenderloin and traditional fish 'n chips, the Newcastle Publick House will become your favorite Mid-Coast stop!
You may also like: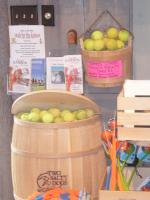 $1.00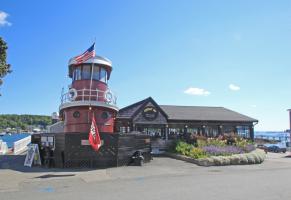 $2.00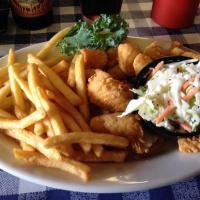 $2.00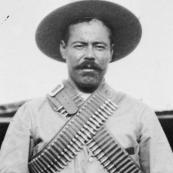 $1.00