Fleece Loop Dog Pull Toy
Made in Windsor, Maine
Knots are super tight and hard to rip apart.
Makes a great tug or fetch toy.
Fleece is really gentle on the teeth
Loop is approximately 6" x 8" (without tassles)
Loop is approximately 1.25" x 1.25" thick.
Please specify any color requests in the comments section. We will try to honor them, but because these are made from fleece ends and remnants, the available colors vary. Even give us a couple choices in case we're running lean on the color combo(s) you want.
These are super tight and super soft. Perfect for teething puppies or just having a good game of tug with your older pup.
You may also like:
Made In Maine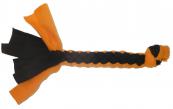 $15.00
Made In Maine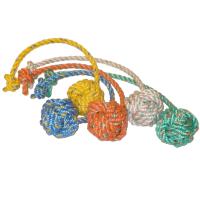 $13.00
Made In Maine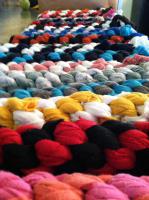 $12.00