Gulpy Jr. Pet Water Dispenser
10oz
Flip open / Flip closed.
Self-contained. Comes with it's own drinking bowl.
Automatically seals when closed.
4 fun colors to choose from.
Built in Belt Clip.
Fits Bicycle Water Holders.
While walking Fido around Boothbay Harbor, you might not need this little baby because of all the water bowls the shops leave out for the dogs. But anywhere else, you'd better bring a Gulpy!
The second you see your Little Buddy is thirsty, simply flip open the colorful cover and water will begin to fill the "trough" (formerly the cover). It has a belt clip and fits most bicycle bottle holders, so whether you're walking or biking, your dog doesn't have to drink out of that filthy mud puddle.
You may also like: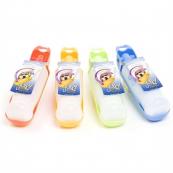 $13.75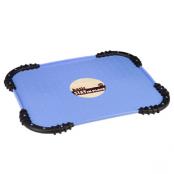 $10.00
Made In Maine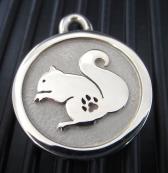 $35.00