Peanut Butter & Jelly Dog Treats – 8oz Bag
Almost as satisfying for your dog as stealing one from the table. Almost.
Made in small batches.
Wheat, Corn, and Soy Free
Made in small batches.
Only 3 Human-Grade Ingredients.
No Preservatives, chemicals, by-products, fillers.
Originally an American Peasant dish that has climbed its way to haute cuisine and into your dog's mouth.
100% sourced and made in the USA.
Description

Ingredients

Guaranteed Analysis
Stop staring at the kids in the playground and get your own sandwich!
All-natural Teddie's peanut butter and local blueberries come together to make this delicious biscuit. Half peanut butter, half jelly. Well...not really 'jelly', actually blueberries no sugar added of course! But 'shhh'... we wont tell your furry friend.
Bocce treats are all wheat-free with fresh, human-grade ingredients perfect for pups with allergies or sensitive bellies. Baked in small batches with no chemicals or preservatives.
You may also like: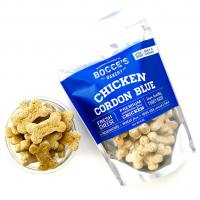 $9.75
Made In Maine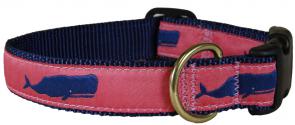 $24.00
$39.00