Woofie Pies for Dogs!
A classic Maine treat - for your dog
Fresh baked by hand
All natural, No preservatives
Wheat, Corn, and Soy free
Made from Human-Grade ingredients
Each Woofie Pie is approximately 2" diameter x 1" thick
Lab tested and approved
Description

Ingredients

Guaranteed Analysis
A wonderful take on a classic Maine people treat!
Do you feel guilty about leaving your faithful little buddy at home while you pillage the Maine Coast and gorge yourself with lobster, beer, and whoopie pies? Do you need to buy your pup's love back? Then these treats are for you!
Cinnamon flavored, no wheat, corn, or soy, hand made.... what's stopping you sunshine?
Made by the great people at Andy's Dandy's
You may also like: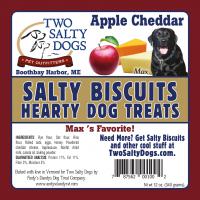 $15.75
Made In Maine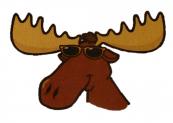 $9.50